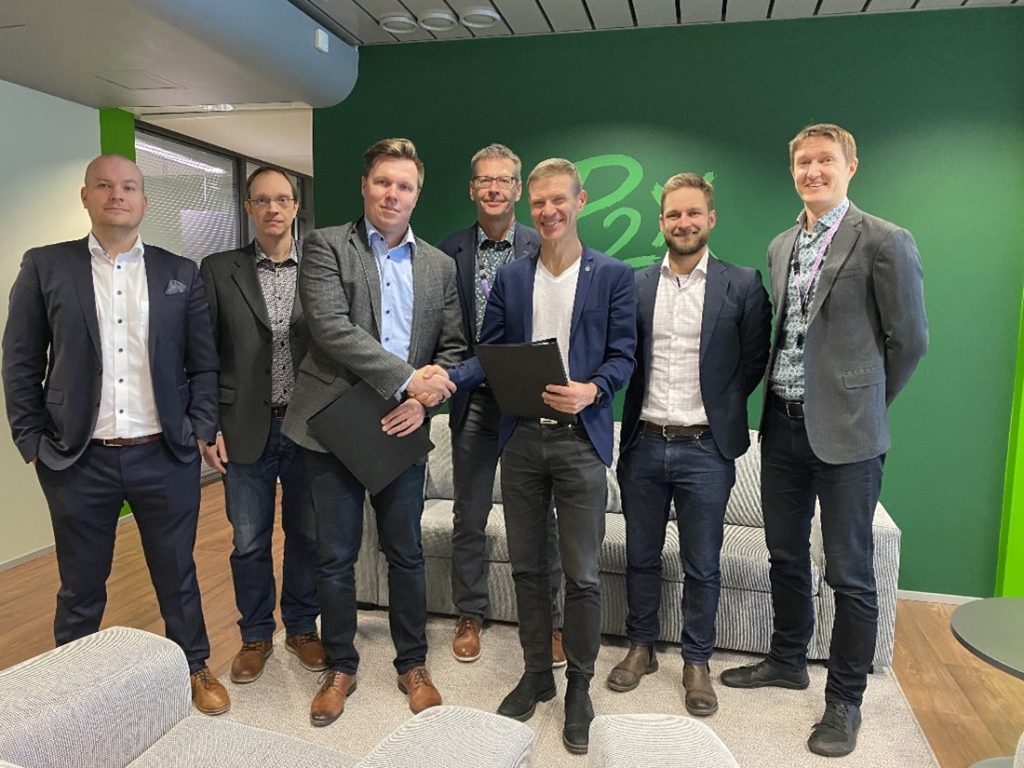 P2X Solutions and technology company Insta have agreed on the delivery of an automation system as well as a production and distribution information management system for the green hydrogen and synthetic methane production plant in Harjavalta, Finland.
"Our Harjavalta plant requires completely new kinds of functionalities from technology solutions. We chose Insta as the provider of the automation and information management software, as Insta has both long-term automation experience and willingness to innovate," says P2X Solutions CEO Herkko Plit.
"At Insta, we put a lot of effort into green transition projects. We are extensively involved in several solutions related to future energy and heat production. The pioneering hydrogen plant of P2X Solutions in Harjavalta is an important first step for Finnish hydrogen production. We are proud of our cooperation in this unique project," says Insta CEO Niklas Mattsson.
The software consists of factory automation applications, based on Siemens technologies, as well as a cloud-based information management system, running on Microsoft Azure. The information management system collects data produced by different systems and analyzes the data to produce insights that support decision-making and planning in production and distribution. Security of the system is ensured with advanced technologies at all levels from production to the cloud solutions.
The collaboration has started with design phase work. The system is expected to be taken in the use in the first quarter of 2024.
In the photo from left to right: Procurement Manager Janne Lavanti from P2X, Business Director Jarkko Järvilehto from Insta Automation, CEO Niklas Mattsson from Insta Group, Project Director Ilkka Taka-aho from P2X, CEO Herkko Plit from P2X, Project Manager Jari Hassinen from P2X, and VP, Business Development Tuomo Rinne from P2X.
More information:
Herkko Plit, CEO
P2X Solutions Oy
herkko.plit@p2x.fi
+358 50 462 0788
Jarkko Järvilehto, Business Director
Insta Automation Oy
jarkko.jarvilehto@insta.fi
+358 40 772 9788
Insta is one of the leading cyber security service providers in Finland. We offer cyber security services, from consulting to cyber defence, and from network security to secure digital identity. Our services and products are trusted by large companies and public sector organizations both domestically and worldwide. ​​In addition to cyber security, Insta Group is an expert in industrial automation, secure digitalization and defence technologies, employing more than 1,100 experts. https://www.insta.fi/
P2X Solutions is a Finnish pioneer in green hydrogen and Power-to-X technology. We are accelerating the rise of the hydrogen market holistically and innovatively in all areas of the value chain. We operate as a producer and distributor of green hydrogen and synthetic fuel, and we deliver hydrogen plants in a customer-oriented manner, if necessary, on a turnkey basis. We will make the world cleaner – together. https://p2x.fi/