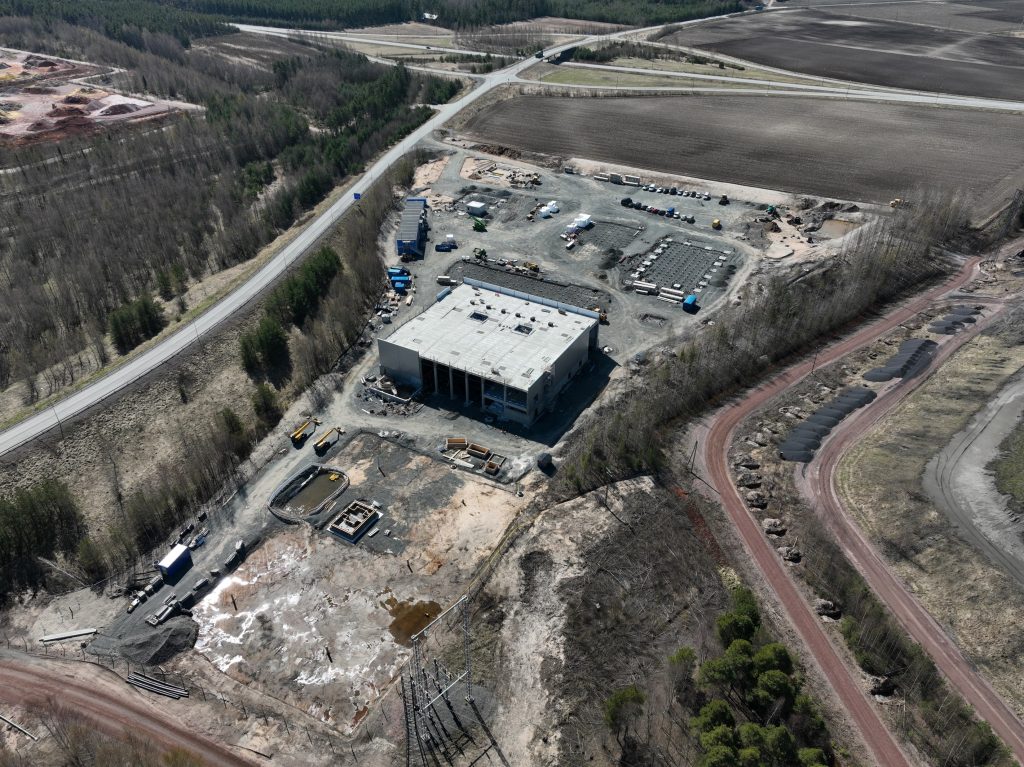 Finland's first green hydrogen and synthetic methane production plant progressing in the construction phase has reached its rooftop height. The topping-out ceremony of the Harjavalta plant was held on Thursday, June 1, 2023.
P2X Solutions' hydrogen plant is a concrete example of how the green transition and hydrogen economy increase employment and vitality. Several local contractors are working on, for example, construction and technical building services at the construction site of the Harjavalta plant.
"Finland has every chance of becoming a leader in hydrogen economy if all the investments that are under planning across the country will be implemented. We are proud that our Harjavalta plant has already reached its rooftop height and is progressing well towards production. It is thanks to our capable team and partners that the project is making such a good progress," states Herkko Plit, CEO of P2X Solutions.
P2X Solutions' Harjavalta plant will be completed in 2024. The plant will be outfitted with 20-megawatt electrolysis equipment that produces green hydrogen by using renewable electricity. P2X Solutions aims to achieve a total of 1 GW of electrolysis capacity by 2031.
More information
Herkko Plit 
CEO
P2X Solutions Oy 
herkko.plit@p2x.fi  
+358 50 462 0788